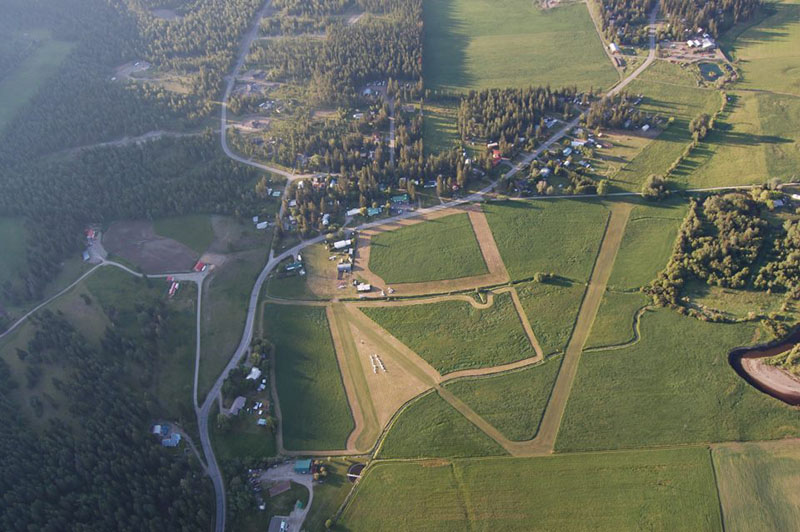 The Freedom Flight Park, Flight Schools & Flying Club is a unique free flying venue with two launches on either side of the 75 acres of land with long, flat, grass runways and an outdoor "Pilots' Lounge". We are situated in the Lumby valley just 25 minutes east of Vernon and one hour from Kelowna and teach both paragliding and hang gliding courses. The hang gliding school and The Lumby Air Force Flying Club started in the area back in 1976 and the paragliding school in 2014.
Lumby is a fantastic place to start learning or practice cross country flying. There is a 10-12 kilometre triangle in our local valley with the flight park in the middle so you don't feel as though you have "left the nest". Once you have mastered that, you can attempt a 25, 50 or 100 kilometre triangle or go for distance. Pilots have flown all the way to Revelstoke in the last few years (over 100 km).
The school possesses a static scooter tow system which is primarily used as an "intermediate training hill" for those working towards their P2 or H2 ratings but if you are a rated pilot and would like to obtain your towing endorsement, that can be arranged.
Limited camping on site is available for pilots and students. The Pilots' Lounge is a big, covered deck which offers a kitchen with a fridge and barbeque, Wi-Fi and comfy couches to sit and watch others commit acts of aviation. There is also an outdoor hot shower for camping pilots to keep fresh after a day of skying out.
If it's not flyable, there are many outdoor activities nearby, from hiking, mountain biking, kayaking, tubing down a river, fishing or swimming in one of the many nearby pristine lakes on the edge of Okanagan Valley and the majestic Monashee mountains.
More info @ www.FreedomFlightPark.com and www.LumbyAirForce.com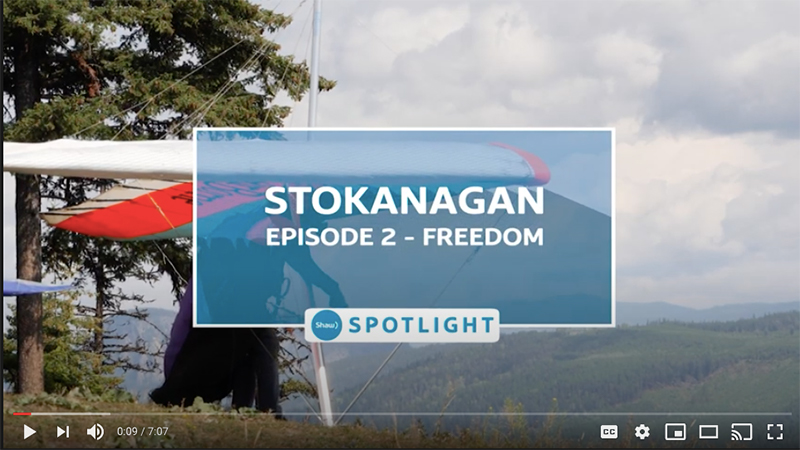 https://www.youtube.com/watch?v=hti7W3tyiCM
Submitted by Dave Underwood, Instructor