HPAC Safety Advisory – August 2021
News from the Safety Committee
by Kaylyn Gervais
Hello again,
A big thank you to all the pilots who submitted their thoughts, suggestions, and gratitude for the recent releases of new content from HPAC's Safety Committee. We hope that the Interviews and Case Studies will continue to be useful in your ongoing learning and our shared appreciation for safety culture across the Country.
As promised, we would like to raise your attention to a few common themes from the 2020 Accident and Incident Reports submitted to HPAC. There are three items of note, that perhaps you could consider while preparing, adventuring, and debriefing your experiences this season.
I will pause here a moment and make note of how impressive many of these Reports are. Many pilots include thoughts around areas for their improvement ("… keep my head on a swivel looking for others"), gear they wish they had with them (like tree-rescue kits or boots rather than tennis shoes) and considerations for additions to the Curriculum for new students. It is a heavy thing to read these Reports, heavier still to write them surely, but certainly inspiring to hear how pilots are making continuous improvement efforts.
The most common theme is broad, but we note several incidents (and a few severe accidents) relating to our collective landing approaches. We have a surprizing number of reports involving pilots catching lines on trees resulting in rescues, last-minute sharp deviations, pendulums and crashes. We have received numerous reports indicating pilots having trouble identifying wind direction causing down wind landings and associated injuries with trying to run very, very quickly. Some of these reports indicate that pilots received and ignored radio guidance from pilots or instructors already on the ground. Additionally, there were a few close calls regarding crowded landing zones, and multiple pilots ending up on Final Approach at the same time. Pilots generally recognized that they were focused on their own actions.
Another common concern involves a few cliff sites, ridge soaring and associated aerodynamics. We received several reports that may indicate a need for increased focus on the impacts of turning into and away from the wind. Pilots must certainly be aware of the hazards associated with their skill and knowledge ratings.
Lastly, we'd like to thank those pilots who submit Reports from their international experiences. We can most certainly learn from them. For those pilots new to international travel, there are considerations that may not be so obvious. Back-up communications, travel dictionary 'cheat-sheets', local currency and plans for emergency recovery, extraction and treatment, to name a few. We continue to remind pilots, that by providing us with their reports (no matter how trivial) our community can learn together.
What follows is a Report submitted by our Fernie, BC friend Robert Pugsley. He shares his story willingly and urges pilots to be considerate and safe when travelling. Although Rob was not flying as part of an organized trip for this day, he still let people know what his plans were, and that's what saved his life. Rob includes a few lessons he'd like to share with the membership, as has given his permission for us to share his story in full. We thank you Rob.
A cautionary tale.
Robert Pugsley, P3, continues to be an avid paragliding enthusiast. Living in Fernie BC, Rob used to travel often to fly internationally. In 2019, Rob travelled to Tenancingo, Mexico, where he suffered serious repercussions from an accident, resulting in permanent paralysis. Today, you can often find Rob in his van, collecting pilots from all over the southern trench of the Canadian Rockies. He is in great spirits, and shares his story in the hopes that we, as a community, can learn from it. He's offered to connect with anyone who would like to discuss – you can find him on Facebook. Yep, he's the guy with a watermelon on his head!
As you might imagine, Rob felt overwhelmed when trying to put his story to paper. He reached out to the Safety Committee and together, we were able to tell this tale. These are Rob's words. Together, we submitted this Accident Form to the HPAC Safety Committee and share it now with his permission.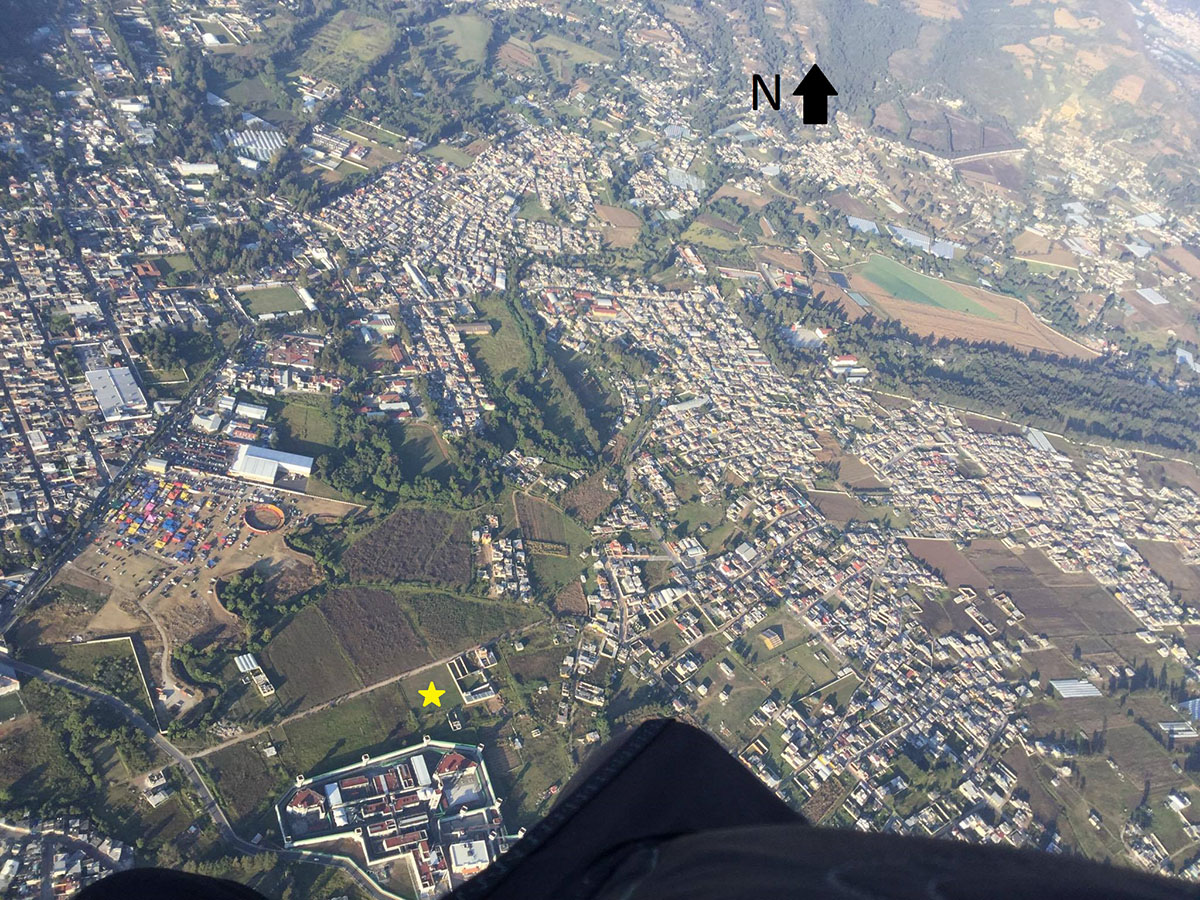 It was my 10th day flying in the area, and I had been there already in February, nine months earlier for 10-15 days. My 1st flight of the day was annoying, the lift was too light for xc. I spent about 30 minutes around launch and tried for about 10 minutes of xc. My 2nd flight of the day had typical weather, maybe a little lighter than expected.
Another pilot and I had a flight plan set – it was between groups on vacations, so no other pilots were around. We knew there was an event happening in the Bull Ring, and we wanted to put on a bit of a show during landing. I was flying my Ozone swift 5, which I had been flying for 9 months, and at Canadian nationals. I had about 20 flights on a new harness.
We had planned a spiral decent over the Bull Ring, which was the usual lz for Casa del Piloto. I made a last-minute change of plans, because of the public event there were lots of cars and people around the Bull Ring. Once I got close enough, I realized that there were too many people. The back up lz is a field beside the prison, where I had experience landing from previous flights, mostly the week before. The large, middle field was scrubby, and the plants caused tripping hazards, and always tangled my lines. I had walked beside the little field, but never through it.
I had made the decision to switch lzs with lots of height. I had lots of time on approach. There are a few fields beside each other, and I chose the one with the nicest grass, but much smaller than the others, with fewer outs. It was about the size of half a soccer field. The South and East sides of the filed have prison walls, the West end has goalpost for next field and the North side has powerlines.
The wind was light, 0-5k from East (coming from the 2nd prison wall, and the end of field) and blowing towards the goal posts. I intended to use the figure 8 approach, which positioned me about the goal posts while preparing for final. In the South West corner of the filed, between the goal posts and prison wall was tree, taller than the goal posts, which acted as a trigger, and started lift (I heard positive vario noises). I was not expecting this, and it upset my planned approach. I got weirded out and made even more last-minute decisions.
I decided to do another figure 8, because I was concerned about my feet clipping the cross bar if I turned too early. I went passed the posts to ensure my lines would clear it, and I made a hard right, lifted brakes to prepare for flare, but because of the pendulum, swung hard into 18inch diameter (truck tire) with straight legs. I was intending to bum skid as a last resort, but my feet hit the tire and I heard and felt my back crack. It was a controlled flight right into the ground. It left me permanently paraplegic.
I've done a lot of thinking about this accident. I have two pieces of advice, for those interested in learning from my case.
Pick your landing spot and use object fixation to your advantage. If you keep checking on the same spot, your chances of landing there are better, even if you get distracted by anything else in the field.
Always ensure your communication methods are working. My radio did not connect with anyone when I tried it, but I had my cell phone and was able to connect to other pilots through the WhatsApp group.