By John Rowsom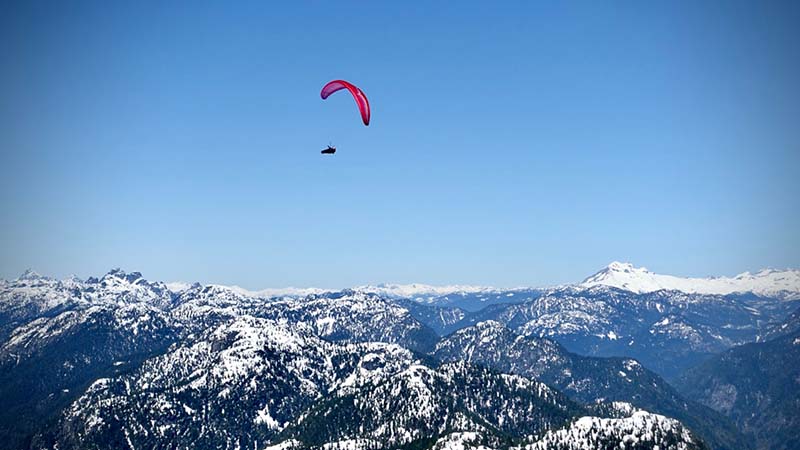 From year 1 of flying a paraglider (2015), my motivation to fly as much as possible in my backyard was high. As I evolved into more of a hike and fly cross country pilot at other West Coast Soaring Club sites by following others up and down valleys, I became drawn to other not so obvious lines that I knew had great potential.
My first "outside of the box" local dream flight was from Cypress Ski Hill to Squamish (on the Sea to Sky Corridor – Vancouver to Whistler in 2017. I knew and flew with few other xc pilots at the time. It was pure in a sense that I devised a flight plan I thought would work, had next to no outside input from others and just went for it. It worked!
Shortly after that I met James Friesen, a local pilot who had done quite a bit of impressive flying around the Mount Seymour area on the North Shore of the Lower Mainland of Vancouver and shared similar interests. We started flying together fairly frequently in our local playground. We also talked about flying from Mount Seymour directly to Squamish. One fine spring day in 2018 after xc flying in Pemberton (just north of Whistler and the site of the 2019 Canadian National Paragliding Championships) with skis on my feet, I checked xcfind and saw that James had flown from Mount Seymour to Squamish and back to West Vancouver. A stunning flight!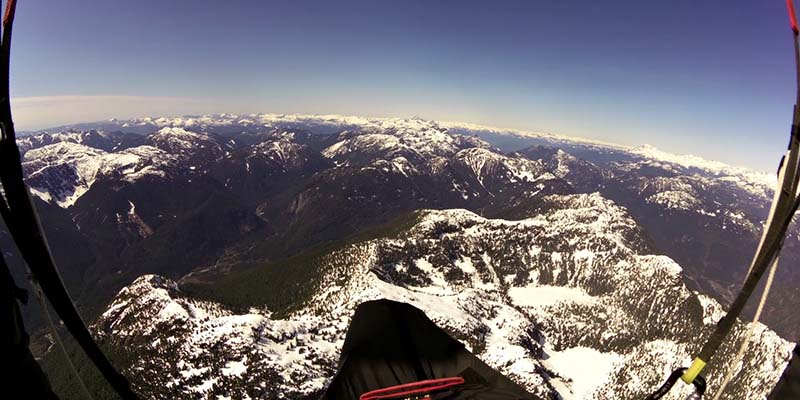 Later that summer I set my sights on the North Shore crossings (Mount Seymour-Grouse Mountain-Cypress Mountain) and successfully completed these crossings in both directions. At that point it was obvious. The North Shore triangle had to get done. In July that year James flew another flight from Mount Seymour to Pemberton, an incredible feat that few would ever consider. In 2019 I took one stab at the North Shore triangle in March but met stable air down low on my S bound leg down the Howe Sound after flying from Mount Seymour to Habrich. I only managed Lion's Bay.
Fast forward to April 2021 and the biggest crew of xc pilots I've ever seen on a local mountain met up to seize what looked like a stellar day to fly our home zone. All launching from Mount Seymour and flying north to Squamish. From there most managed to make the Howe Sound leg to Cypress successfully. With the exception of Tom Furst, who figured he'd fly to Pemberton. Wow! From Cypress most pilots made it back to Mount Seymour area. James Friesen and Alex Raymont managed to do an extra stab over Indian Arm (the end of the inlet into Vancouver) and back, to stretch the triangle to greater lengths before closing it. An absolutely stunning day for local flying!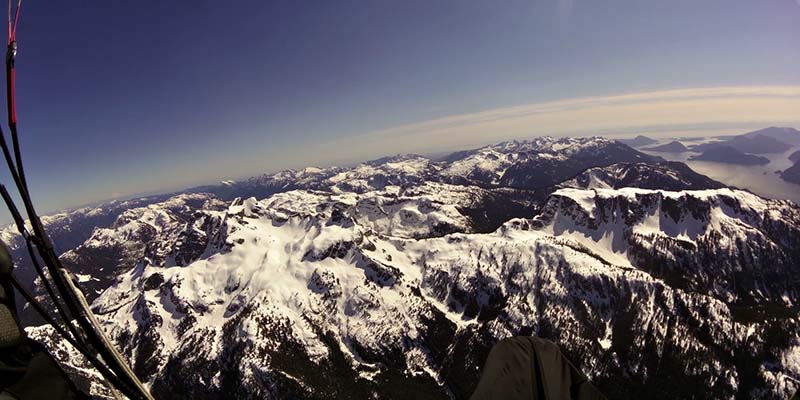 The progression curve that I've seen and experienced in our North Shore mountains has been so impressive. Very visible because not many try for cross country flights here. Launches and LZ's can be technical, valley and fjord winds strong and very committing sections to fly. Like the progression around other sites though, all it takes is an idea, and then someone to give it a go on the right day. Once someone tries it or does it successfully, it's likely to be repeated in a similar fashion at some point.
Whether your goal is to fly a personal best, fly a never before flown dream line or just hang with birds, friends and enjoy the view… Make the best of what you have right outside your back door!
John Rowsom
HPAC/ACVL #5456