If you have had the good fortune in past years to fly at one of the world's premier flying sites, Babadag in Oludeniz, Turkey, you will see major changes now: a cable car to the top!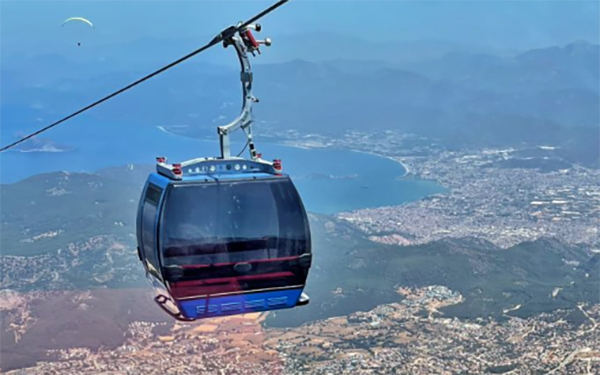 https://www.fethiyetimes.com/news/44-news/37865-fethiye-sky-walk-hits-the-high-notes.html
This was and is one of the busiest flying sites on the planet, with more than a dozen tandem operations each launching multiple tandem pilots and passengers every couple of minutes, after a lengthy ride up a dusty road. We visiting paraglider pilots had to launch quickly between tandem pilots at this spectacular site to go anywhere xc. That has all changed with a new cable car going up.
Margit Nance