2022 Accuracy National Results by Daniel Vallejo (Meet Director)
This year's competition was held in Vernon BC Sept 23-25 at the King Eddy flying site.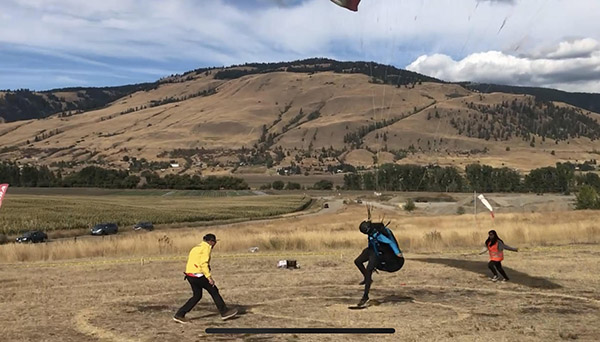 We had a successful competition in which we did 12 rounds total, with pilots from Canada and the USA.

The conditions in this competition were really hard, "thermic with no wind ", making this competition super interesting for all the pilots. Every pilot who registered had water and free rides during the event, plus a sponsor t-shirt of the event. All the pilots were really happy with the turn out for this event.

We hope to keep doing more FAI Accuracy events to improve our Canadian ranking and be able to have a team to represent Canada in the world championship.

Most pilots might think landing in a target might be easy, but in reality, landing in a 15 cm diameter target pad is really hard …. As the name of the competition states, you really have to be accurate to achieve that…. Too much brake can make you land short or not applying enough brake can make you miss the target and pass it … I encourage every pilot to learn this kind of activity, not just for competing but also for safety reasons.

As a pilot, you always need to be ready to land even in small fields and need to have the skills to land your glider anywhere you want 🙂
The winners of the 2022 Paragliding Accuracy Nationals were:
Women's category
1st place – Angela Garcia (in 8th place overall)
2nd place – Susan Rowbottom (in 13th place overall)
3rd place – Maggie Grant (in 15th place overall)
Winners of the 2022 Canadian Paragliding Accuracy Championships (overall)
1st place – Daniel Guillermo Vallejo Marquez
2nd place – Glenn Derouin
3rd place – Carlos Sommer
We also had an FAI-certified Judge from Colombia who conducted a seminar for new Canadian accuracy judges. We had lots of volunteers that made this event super successful.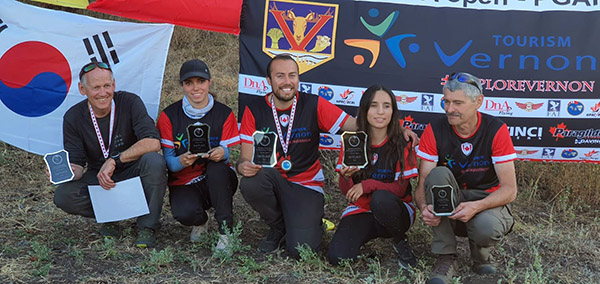 2022 Paragliding Nationals (held at Valle de Bravo, Mexico)
This year's Canadian Paragliding Nationals were held in conjunction with a Mexican Competition in Valle de Bravo.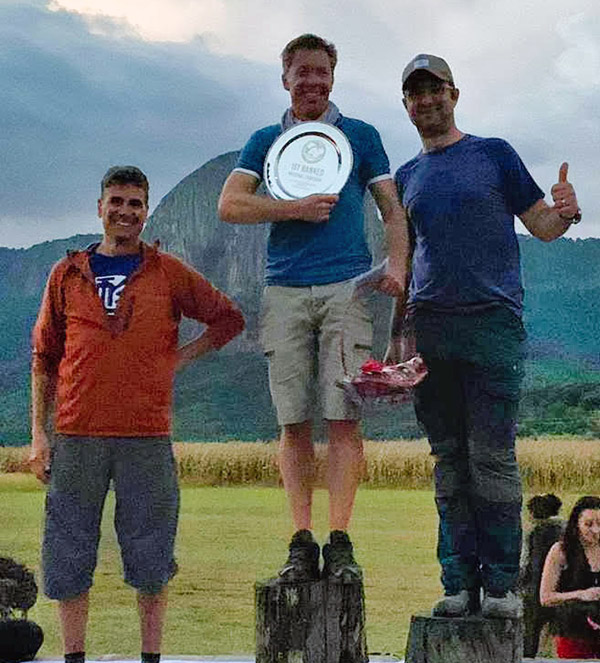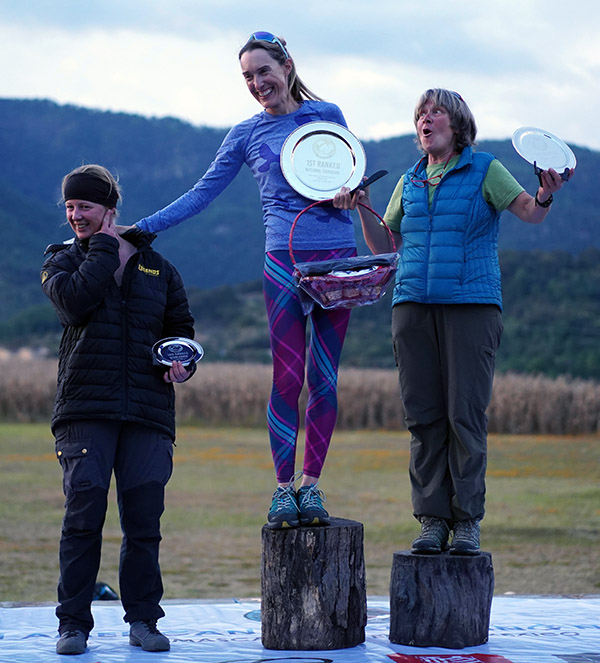 Here is the Link to the Overall Results: https://airtribune.com/north-american-paragliding-nationals/results/task5996/comp/national-canadian
And the link to the Women's Results: https://airtribune.com/north-american-paragliding-nationals/results